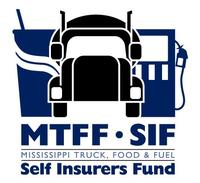 The Mississippi Truck, Food & Fuel (MTFF) Self Insurer's Fund has already saved millions of dollars in workers' compensation insurance for members of MTA.  The fund is operated by an administrator and governed by a Board of Directors.  Some of the services and benefits offered to participants:
Competitive Rates & Discounts
Dividends
Loss Control
Aggressive Claims Handling
Service Company (underwriting, accounting)
Excess coverage with A-rated Carrier
Proven Security (since 1991)
For more information, contact Cora Beth Hartfield at 601-354-0616 or cbhartfield@mstrucking.org.